Important Notes
1. The new Distech Controls Software Center replaces SmartInstaller. During the Software Center installation process, you are prompted to uninstall SmartInstaller if it is detected on your PC. It is recommended to uninstall SmartInstaller and continue using Software Center.
2. Software Center is supported on Windows 8.1 and Windows 10.


Presentation
Software Center is your single source for all software and firmware products published by Distech Controls.


Software Update Notifications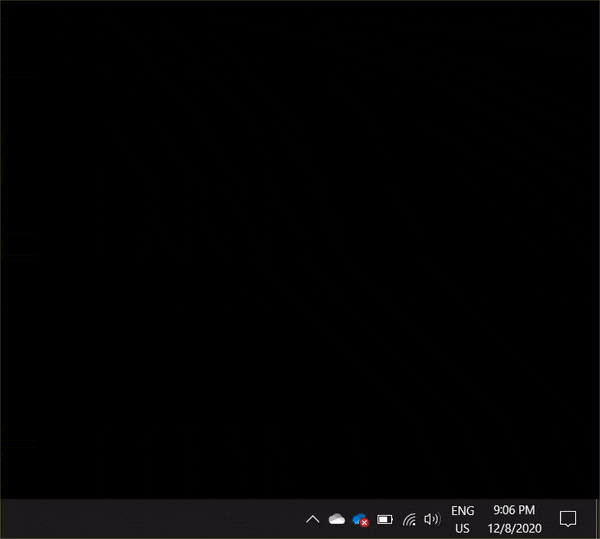 Software Center runs as a background process on your PC and resides in the Windows system tray. Software Center is aware of all Distech Controls software installed and firmware files saved on your PC. When an update is published by Distech Controls to one of these installed software or saved firmware products, a notification appears and is held in the Windows Action Center. Clicking the notification open the Software Center where you can download and install the update.
Download and Installed Locations
All software and firmware products are downloaded from Software Center to a common location on your PC: C:\Users\(username)\AppData\Local\Distech\Distech Controls Software Center. Software Center also manages the installation of software and the saving of firmware files in their final destinations on your PC. Shortcuts to these download and installed locations can be accessed by right-clicking on the software and firmware files within the Software Center. The installed locations should not be modified by the user to ensure that Software Center continues to detect the installed software and saved firmware files and send notifications of any updates.
The C:\Distech Controls Download location previously used by SmartInstaller is deprecated.
Settings Window
The Settings menu offers various options for Software Center. The default options are shown above.