Optimized Facilities Through Open Systems
All aspects of business and our lives have become more dependent on web services and digital infrastructure, requiring that data centers operate more reliably and efficiently than ever before. Our homes, appliances, and even cars are now seamlessly connected to multiple systems to our phones and computers, why can't we expect just as much from our critical facilities?
Our controls are specified by leading web service providers because of their high resiliency, flat IP system architecture, open protocol support, excellent cybersecurity, and RESTful API. These attributes allow data center operators, integrators, and contractors the freedom to choose the best in class solutions for their data center's infrastructure management services. These advanced features enable significant operational efficiency improvements and energy cost reductions for data center owners and managers.
Increased demand has put additional strain on builders and operators of data centers. Our free tools like Spec.Build & ECLYPSE Commissioning Solution saves time and enables our clients to continue building resilient, safe, and sustainable facilities.
Our team at Distech Controls is focused on providing more efficient, flexible, and scalable building control systems. Distech Controls has joined the community at the Open Compute Project to maximize innovation, reduce complexity in data centers, and openly share ideas and best practices with the IT industry.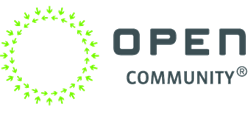 Open Systems: More Visibility, Greater Reliability
Open source is the future for data centers. Keep your facility at optimal performance through our proven IP-based solution that creates a more secure and flexible network enabling easy integration of systems with a wide range of IT and business applications. Distech Controls' commitment to open protocols and industry IT standards, combined with our best-in-breed technology offering, creates a sustainable foundation that supports and evolves with your building system's life cycle and lets you choose from best-in-class service providers that meet your SLA requirements and budget.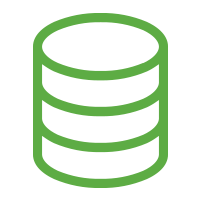 Intelligent Data
Our systems offer monitoring and analytics at the local controller, reducing network complexity, increasing redundancy and security. Distech Controls was the first to create intelligent building solutions utilising artificial intelligence enabling continuous learning for continuous optimization. Out-of-the-box analytics for insight into building and equipment operation. provides actionable information that is filtered out and presented to the user automatically.

Your Energy Costs
Our building automation system can bring everything together in a cohesive and centralized fashion. In being able to visualize this information, assess relationships and establish benchmarks, you can optimize your energy efficiency.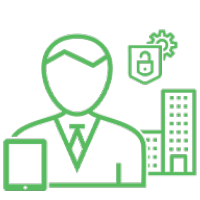 Your Facility and Its Operations
We meet even the most demanding data center control requirements (even remotely) via fully programmable controls and advanced graphical configuration capabilities. Leverage technology such as RESTful API, BACnet IP, connected controllers, and unified systems, to help future-ready your data center as technology continues to advance.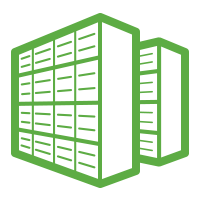 Resiliency and Security
Ensure the reliability of your data center with our state-of-the-art controls that maintain and monitor your facilities within precise environmental conditions 24/7, helping maintain proper equipment operations and successful remediation of hotspots. Improve the security of your data center with features built directly into hardware and software like TLS 256-bit encryption, built-in HTTPS server, and HTTPS certificates.
Learn why data centers are turning to Distech Controls' proven building automation and energy management solutions
DOWNLOAD OUR BROCHURE
Building automation products for data centers
Distech Controls offers a completely integrated building management system that is core to your building's comfort requirements and sustainability strategy.
Your Resources

Get access to the latest tools and resources including documentation and information on our products and building management solutions and find out why more buildings choose Distech Controls solutions.

For Engineers

For Facility Managers & Building Owners
Interested in Getting More Information About Our Solutions for Data Centers?