Easily Manage & Maintain Multi-Site Retail Locations While Optimizing Energy Efficiency
Our connected building control systems not only satisfy occupant demands, but also make retail sites more operationally and energy efficient while helping retailers meet their sustainability goals and reduce their carbon footprint. Distech Controls flexible architecture and wi-fi-enabled controllers make new store construction or retrofitting sites simple and cost effective. Distech Controls line of open protocol controllers, embedded graphics, and secure internet standards are the foundation in meeting retailer's needs.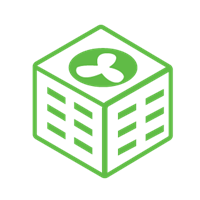 HVAC Solutions
Roof top units (RTU's) can be controlled by ECY smart thermostats, a physical RTU board, or simply connected to the OEM's BACnet or Modbus RTU board giving you the options and flexibility to provide ideal comfort for any retail environment. Implementing performance assessment rules and intelligent alarming offers site wide proactive monitoring. Password-protected setpoints ensure consistency and energy efficiency across your sites. By applying rules to specific zones, you can prevent common issues like having a roof top unit in cooling mode while, yet another is in heating mode in the same zone. Flexible control solutions mean better overall building performance.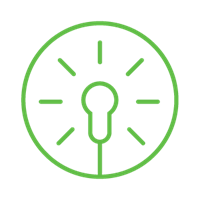 Lighting Solutions
Control all aspects of both indoor and outdoor lighting including light level dimming and motion sensing. Distech Controls EC-Gfx programming gives you the ability to create advanced sequences that go beyond just simple scheduling. You can ensure the safety and security of both your employees and customers with a well lit and managed retail environment. Our Acuity nLights in conjunction with wireless dimming functions will lower installation costs and further your energy savings.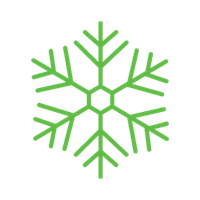 Refrigeration Solutions
More and more retailers beyond the traditional supermarkets are now offering products requiring refrigeration. Our open standards and IP controllers can accurately control and monitor refrigeration while detecting and notifying you of any critical issues to ensure product integrity.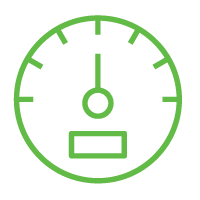 Energy Solutions
Utilize our RESTful API to aggregate energy usage, produce energy exception reporting, and give Energy Managers the tools needed to optimize underperforming retail sites.
Unique Control Challenges of Today's Multi-Site Retail Businesses
From quick serve restaurants requiring maximum ventilation of kitchen exhaust systems yet balanced HVAC for the comfort of their customers. Convenience Stores requiring automated monitoring of refrigeration cases. Pharmacies needing to record the temperature of medication refrigerators for FDA compliance. Whatever the need, Distech Controls has the flexible and scalable solutions to create an open future-ready platform for your specific business needs.
See why multi-site retailers are using Distech Controls' proven
building automation and energy management solutions.
DOWNLOAD OUR BROCHURE
Building Automation Products for Multi-Site Retail
Distech Controls offers a completely integrated building management system that is core to your building's comfort requirements and sustainability strategy.
ENVYSION
Responsive, web-based graphic design and visualization interface for easy local or remote access to your installed BMS systems
EC-Net
Web-Based Multi-Protocol Building Automation and Energy Management Platform
Your Resources

Get access to the latest tools and resources including documentation and information on our products and building management solutions and find out why more buildings choose Distech Controls solutions.

For Engineers

For Facility Managers & Building Owners
Interested in Getting More Information About Our Solutions for Multi-Site Retail?