Is Your School Making the Grade?
There is much evidence to suggest that the quality of the physical environment in a school has a significant impact on student performance, influencing everything from concentration to attendance to test scores as well as the school's ability to attract and retain the best teachers.
With so much at stake, it remains essential for school administrators to provide high-performance buildings that are able to foster student success, all the while gaining control of their energy consumption and lowering costs.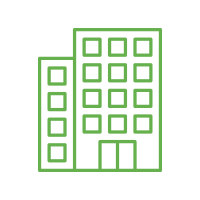 Your Institution
Create a healthier, more productive and more comfortable classroom environment for teachers and students with more modern infrastructure and start-of-the-art controllers that are simple to use.

Your Energy Costs
Reduce your school's energy consumption through features such as scheduling and daylight harvesting so that you can redirect these funds to much-needed educational programs and building and technology improvements.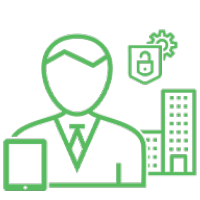 Your School Buildings and Operations
Simple, easy-to-use intuitive products that require little training for your facility and maintenance staff. Quickly and remotely change set point or troubleshoot issues with a system that gives you visibility into details and locations of operational or equipment issues. Our commitment to open protocols gives you a flexible system that doesn't lock you into one, often expensive, service provider.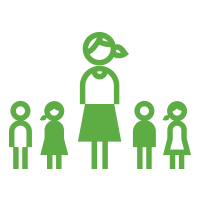 Your Faculty, Students and Staff
Empower teachers to adjust their own environment with a touch of a button, making students comfortable and productive as their activity and energy levels change. Allow students to thrive in comfortable and healthy classrooms that are controlled to optimal learning settings throughout the day, such as lighting levels and air quality.
Learn why schools are turning to Distech Controls' proven building automation and energy management solutions
DOWNLOAD OUR BROCHURE
Building Automation Products for Schools
Distech Controls offers a completely integrated building management system that is core to your school's comfort requirements and sustainability strategy.
Your Resources

Get access to the latest tools and resources including documentation and information on our products and building management solutions and find out why more buildings choose Distech Controls solutions.

For Engineers

For Facility Managers & Building Owners
Interested in Getting More Information About Our Solutions for Schools?