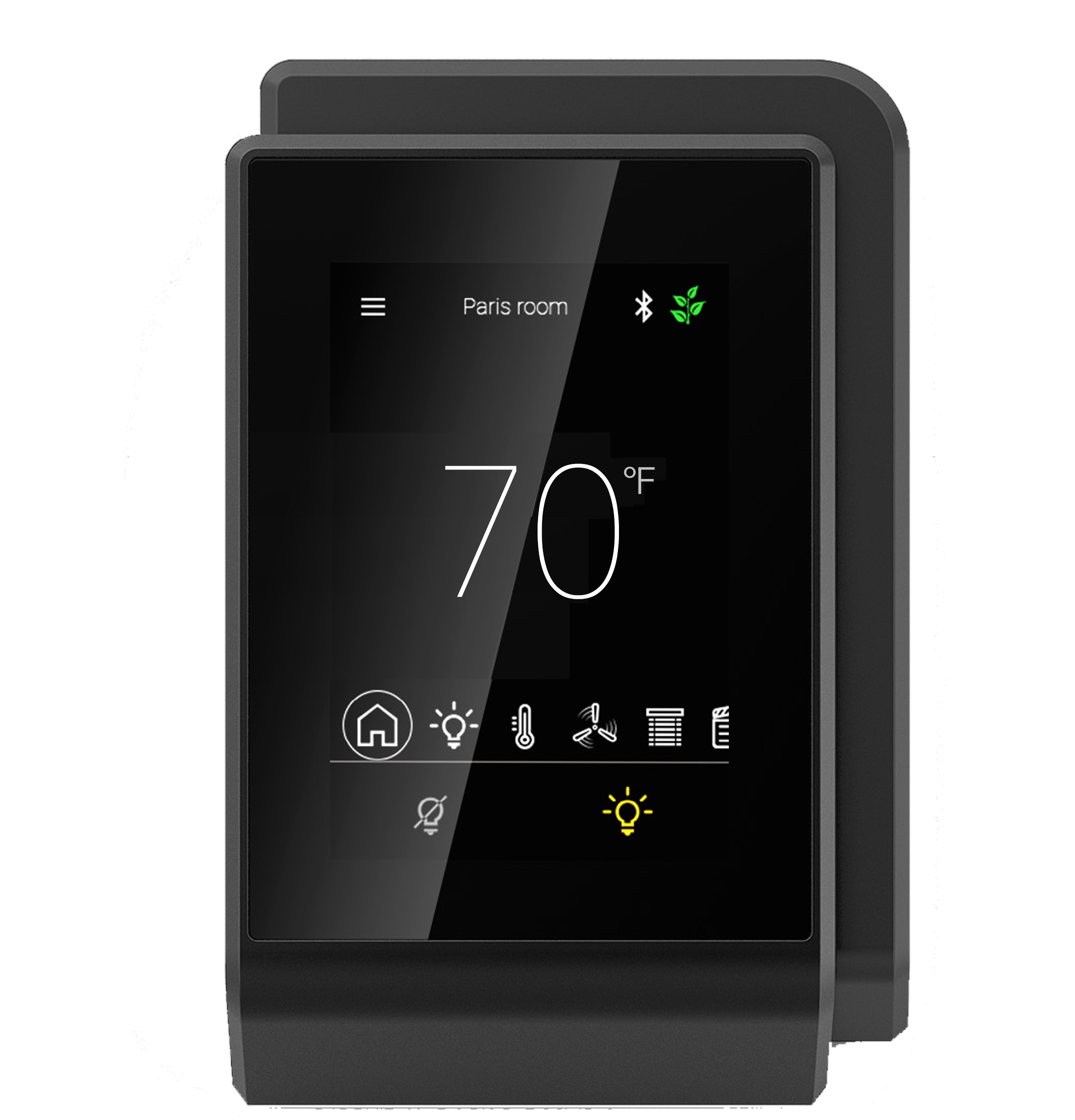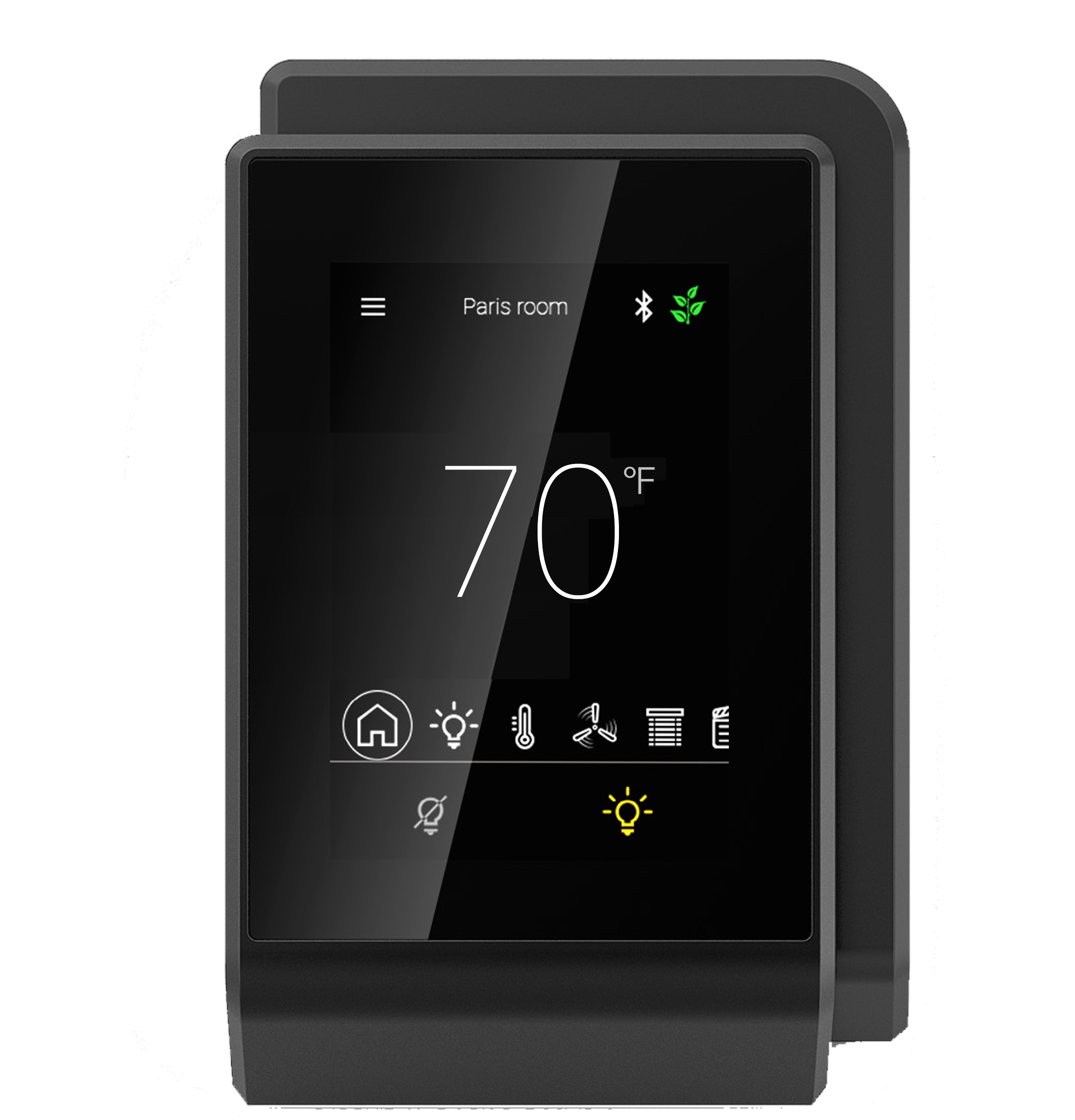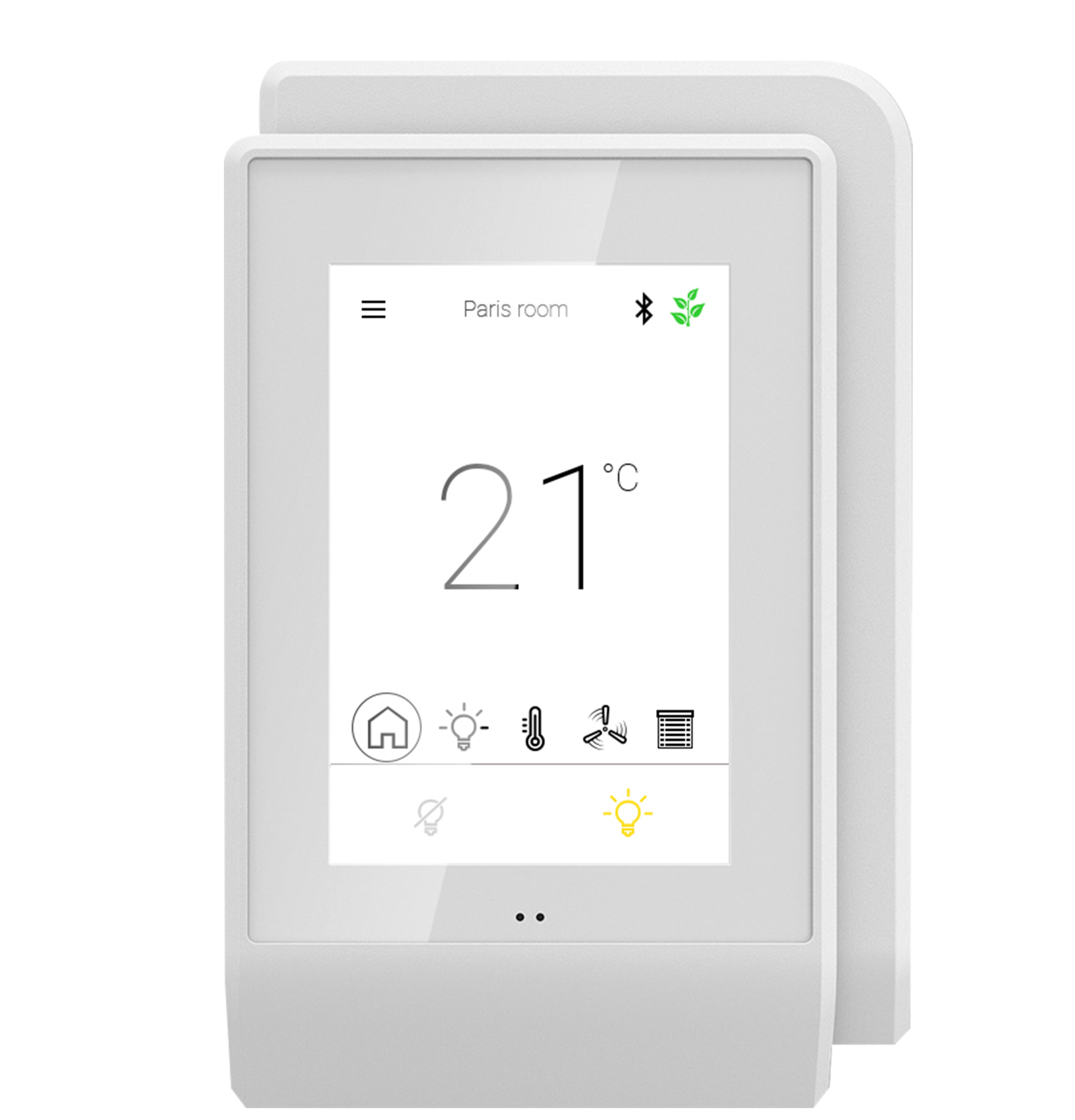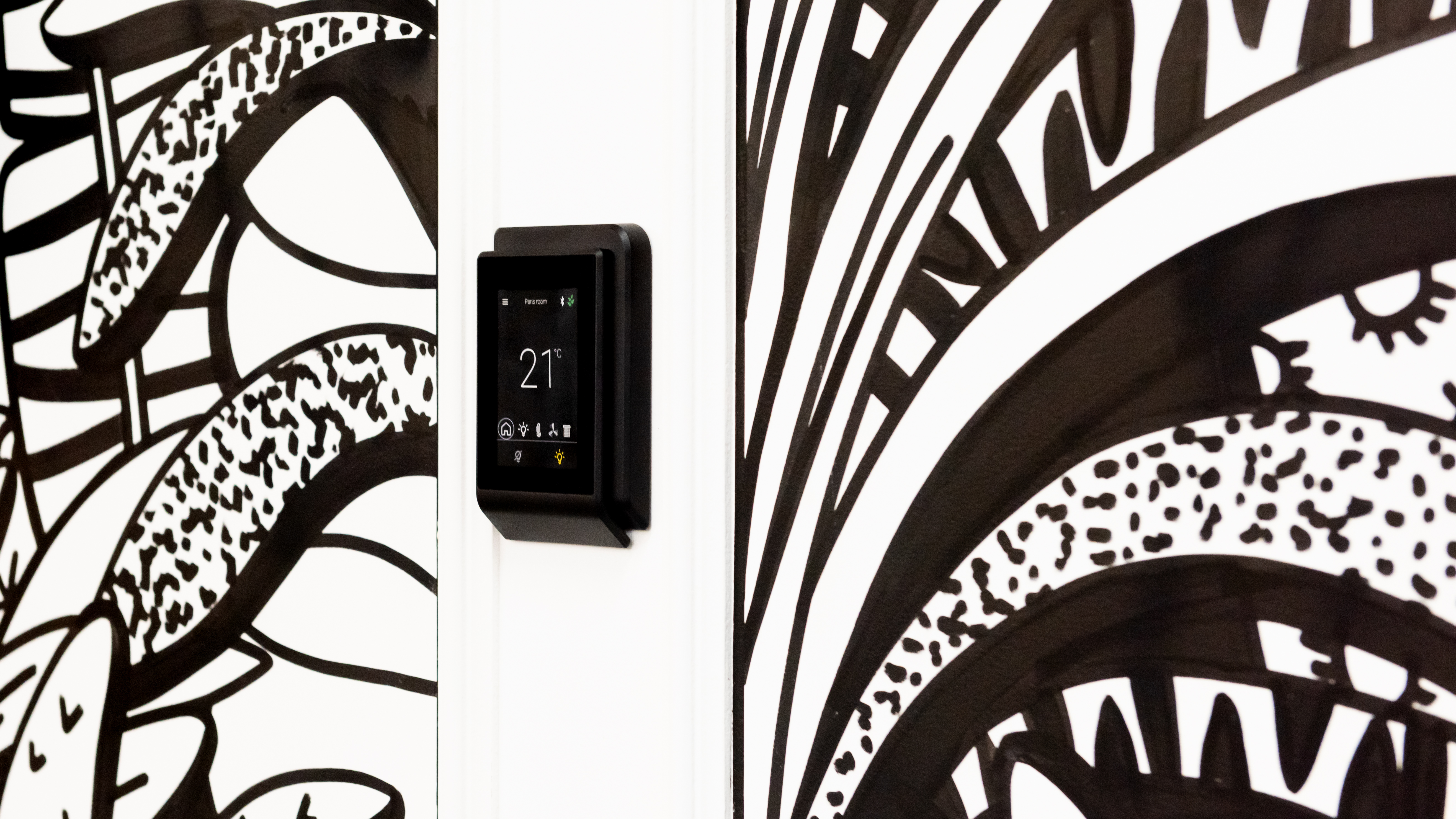 Allure UNITOUCH
This cutting-edge touchscreen sensor enhances occupant experience with its inviting user interface and modernises the BMS room device portfolio with its contemporary design. The Allure UNITOUCH can be used for a wide range of HVAC, lighting, and sunblind applications, making it an ideal all-in-one addition to Distech Controls' Smart Room Control solution. Its 3.5", high-resolution capacitive touchscreen is easy to view and simple to use, allowing for the control of these applications using a single device. Furthermore, this communicating sensor allows for the wireless control of comfort from a mobile phone by using Bluetooth® low energy technology. This product series includes different models, with a choice in sensing capabilities (temperature, humidity, CO2) and colour (black, white).
Features
Interfaces with Distech Controls' ECLYPSETM controllers
Capacitive glass touchscreen
LCD colour display
Customisable with EC-gfxProgram
Options with humidity and CO2 sensors
Available in black or white
Benefits
Occupants will benefit from an engaging and user-friendly interface and will have access to a wireless control of comfort parameters via their mobile phone
System integrators will experience a sensor that is both quick and easy to install using a single cable and simple to customise through an intuitive block in Ec-gfxProgram
Building owners will appreciate the device's contemporary, sleek design and its technical capabilities which allow for an affordable yet high-end solution.
Suggested Replacement Products
Spec Sheets

| Document Type | Document Title | Description | Updated | View | | |
| --- | --- | --- | --- | --- | --- | --- |
| SPEC SHEET | Allure UNITOUCH Spec Sheet | Occupant focused interface with touchscreen, sensors, and mobile app support OR occupant focused room device | 6/13/2019 | View | | |
Specifications

| | |
| --- | --- |
| Brand | Distech Controls |
| Product Type | Occupant Interfaces and Room Sensors |

| | |
| --- | --- |
| Subcategory | Occupant Interfaces |
| Sales Regions | US, OC, ME, EU, CSA, CA, AS |
Technical Documents (e.g. Installation Instruction, MSDS, CAD)
Marketing Material (e.g. Brochures, Sell Sheets, FAQs, )

| Document Type | Document Title | Description | Updated | View | | |
| --- | --- | --- | --- | --- | --- | --- |
| Sell Sheet | Allure UNITOUCH Sell Sheet | Occupant focused interface with touchscreen, sensors, and mobile app support OR occupant focused room device | 1/1/0001 | View | | |
Start Configurating a Product