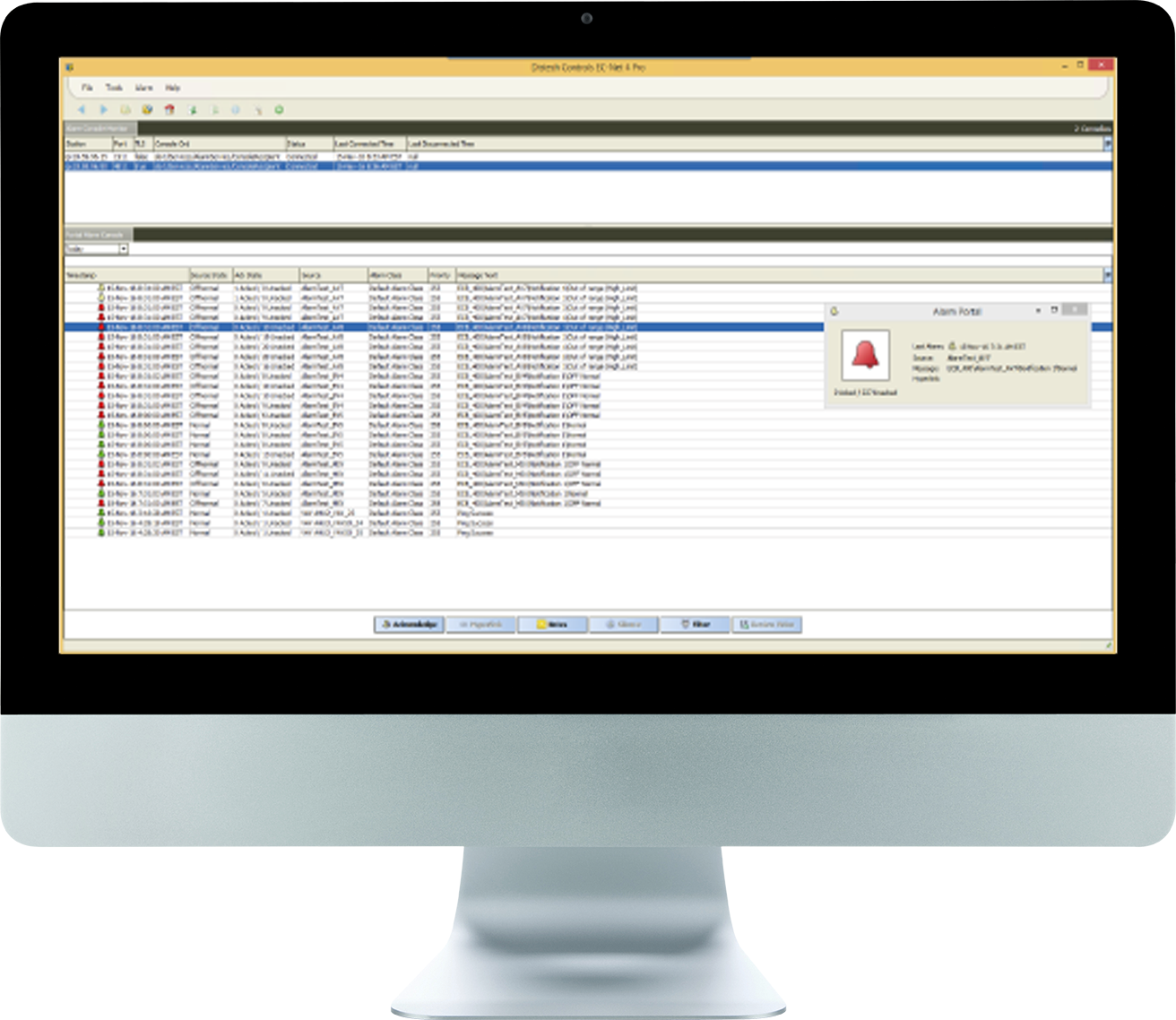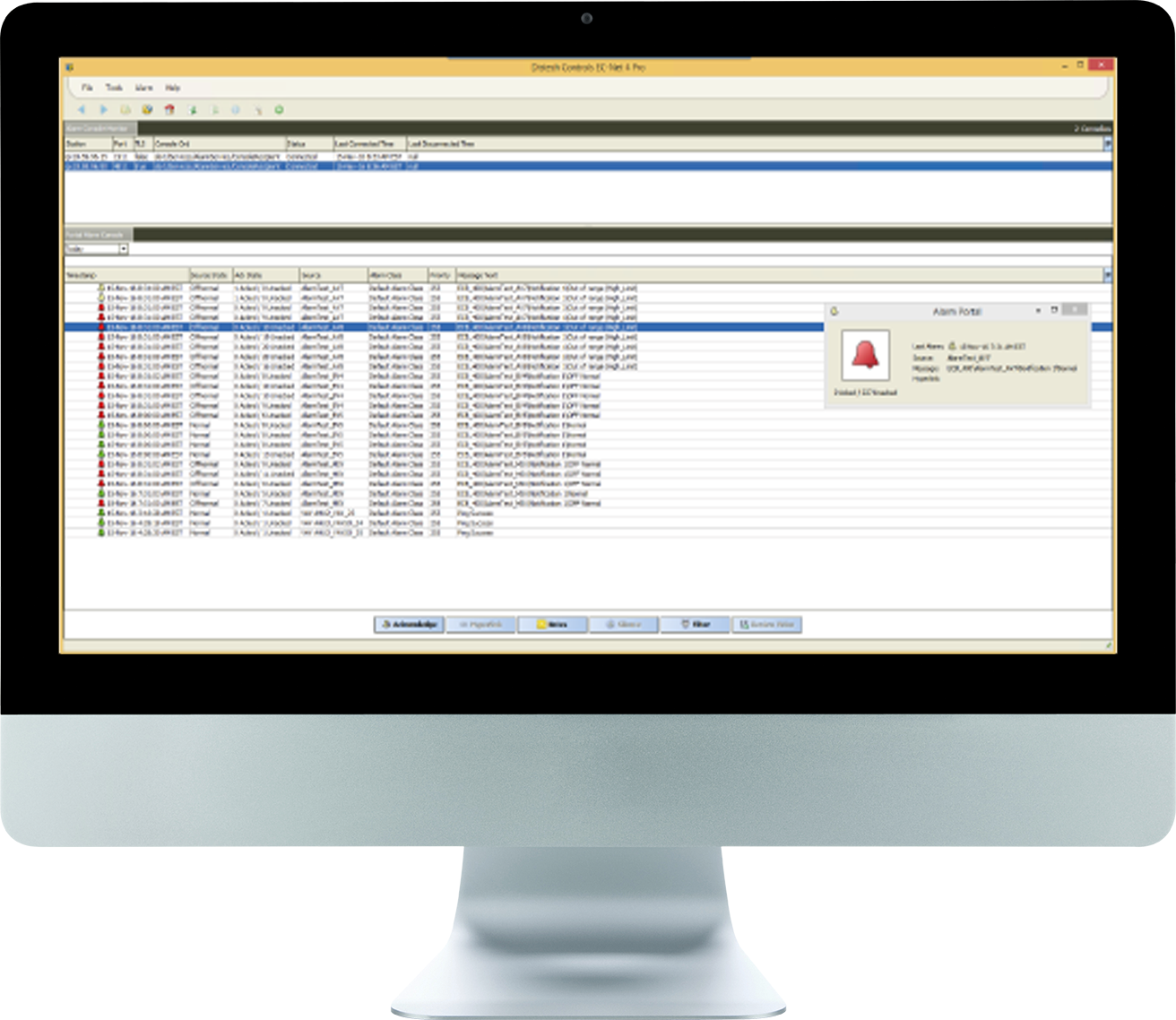 EC-Net 4 Alarm Console
The EC-Net 4 Alarm Console is a flexible client application for monitoring alarms from EC-BOS or Supervisor nodes and provides an alternative way for users that do not require the full EC-Net 4 Pro to monitor, acknowledge and review current alarms within a building or campus.
Thick-client application for installation on a user's PC.
Provides standalone Alarm Monitor capability for those users not requiring a full system engineering tool.
Alarm view allows user to view current alarms as well as those previously acknowledged.
Hyperlinks (if used) in alarms may be used to "go to" the Web page where the alarm point is displayed graphically to view more information.
Password protection and security using standard Java authentication and encryption techniques.
Suggested Replacement Products
Spec Sheets

| Document Type | Document Title | Description | Updated | View | | |
| --- | --- | --- | --- | --- | --- | --- |
| SPEC SHEET | EC-Net 4 Alarm Console Spec Sheet | Client application for monitoring alarms | 6/13/2019 | View | | |
Specifications

| | |
| --- | --- |
| Brand | Distech Controls |
| Product Type | Building Automation System |

| | |
| --- | --- |
| Subcategory | EC-Net |
| Sales Regions | US, OC, ME, EU, CSA, CA, AS |
Technical Documents (e.g. Installation Instruction, MSDS, CAD)
Marketing Material (e.g. Brochures, Sell Sheets, FAQs, )
Start Configurating a Product