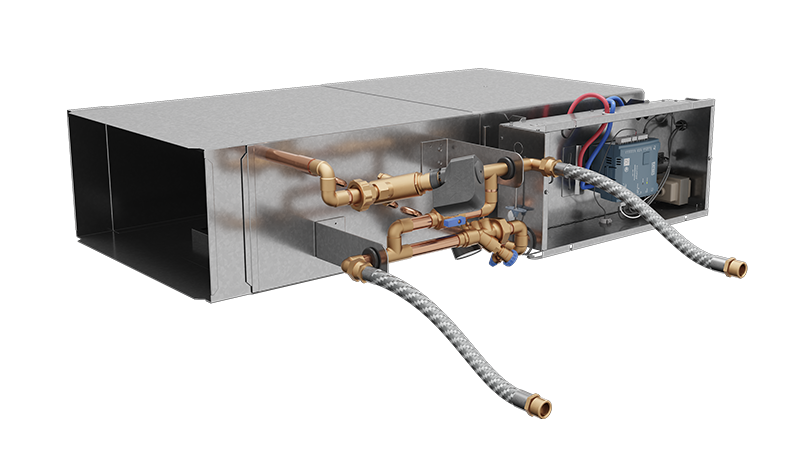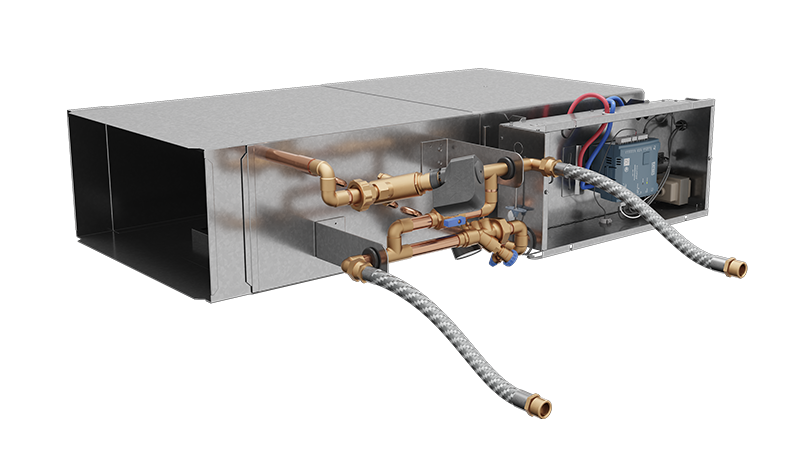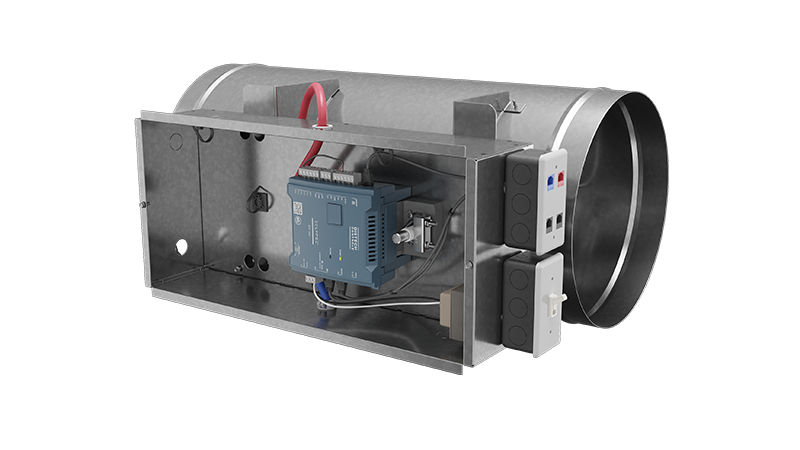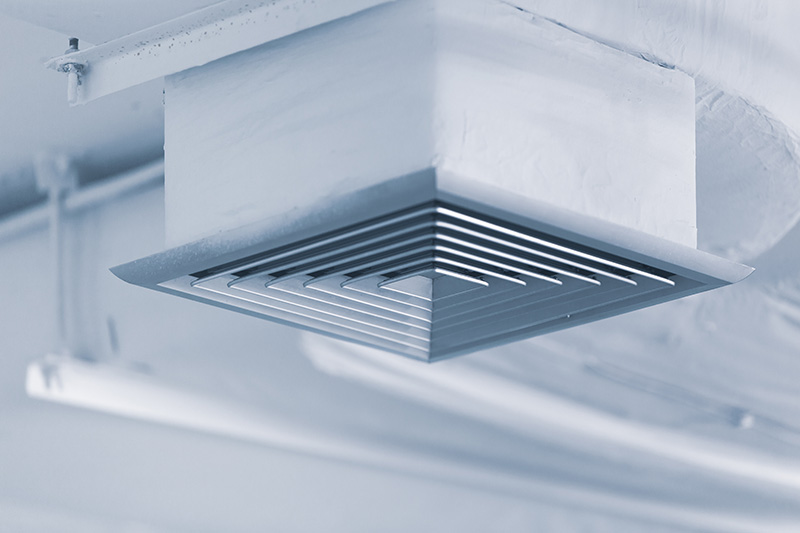 Smart Air Control Valve
The Smart Air Control Valve is an innovative, packaged air control solution.

With high flow magnification and advanced software algorithm, the Smart Air Control Valve can measure and control airflow far better than traditional VAVs. The precise control and extended airflow operating range eliminates the need to select from a long list of multiple VAV box sizes allowing for standardization and simplification of engineering design tasks, while preparing buildings to be ready to adapt to the tomorrow's needs.
The Smart Air Control Valve comes fully assembled, pre-piped (reheat model) and with a factory-installed ECLYPSE controller loaded with your preferred EC-gfxProgram project.

Features
Up to 100:1 turn down ratio, depending on the application
Accurate flow measurement
Pre-assembled and pre-balanced equipment
Available in stainless steel and galvanized
Several box sizes and shapes available

Benefits
Simplifies engineering design
Reduces energy consumption
Enables room pressurization applications
Simplifies Installation
Provides greater operation flexibility
Lowers noise
Suggested Replacement Products
Spec Sheets

| Document Type | Document Title | Description | Updated | View | | |
| --- | --- | --- | --- | --- | --- | --- |
| SPEC SHEET | Smart Air Control Valve Spec Sheet | Advanced Air Control Solution | 1/1/0001 | View | | |
Specifications

| | |
| --- | --- |
| Brand | Distech Controls |
| Product Type | Room Control Solution |

| | |
| --- | --- |
| Subcategory | BACnet |
| Sales Regions | US, OC, ME, EU, CSA, CA, AS |
Technical Documents (e.g. Installation Instruction, MSDS, CAD)
Marketing Material (e.g. Brochures, Sell Sheets, FAQs, )

| Document Type | Document Title | Description | Updated | View | | |
| --- | --- | --- | --- | --- | --- | --- |
| Sell Sheet | Smart Air Control Valve Sell Sheet | The Smart Air Control Valve is an innovative, packaged air control solution. | 1/1/0001 | View | | |
Start Configurating a Product